Bit of a grey, cold day out here, and it won't get any warmer as the days go by. Current temps 11C.
It was
reported
today that many NHS trusts in England fail to meet hygiene targets, resulting in increasing numbers of cases of Clostridium difficile (a gut infection) and MRSA (a bug that is resistant to most antibiotics). I have a dislike of the current government's preoccupation with league tables for hospitals and schools. Rather than saying which is best and which is worst, the worst performers should come in line for extra money to sort problems out, rather than the best performers. Just my opinion.
Transport strikes in
France
and
Germany
are apparently causing chaos in those
countries.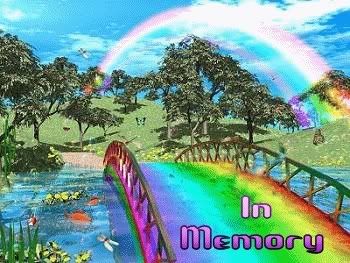 Lisa [wwfbison]
has had to put her cat Mr Mittens to sleep last night. Sometimes, it is the final duty if you're a loving pet owner. But ever such a sad one. As petowner, you have a responsibility towards your animal's welfare, and it includes to cut short suffering.