Here we are, after two days of loss, after what is usually billed as the best two days of the year, but can equally turn out to be the worst two days of the year.
We lost Kim and Lahoma to illness, not unexpected, but certainly a blow. Many were genuinely upset and in tears last night and the evening before. I think nearly 150 comments have been left on Kim's blog, since it was announced that she had died. Why?
I mean, only a handful of us will actually have met Kim. But through her writings, we have come to empathise with her condition, with her situation, with her suffering. We came to admire her spirit. But still, just by words on a screen, in the cold light of day, J-land came to show its best.
Conversely, by words on a screen, J-land can come out at its worst too. The troll phenomenon is only too well known, yet I'd like to know why somebody decides to act like a troll. Just on account of what someone writes on an Internet blog? Someone you're not likely to meet, ever. Still, what is it that makes us form an opinion of someone, that gives us license to praise or to abuse? To cry with, or to jeer to? I read a story of people that went to meet up, who had been the best of buddies on-line - yet fell out big time.
I do not have an explanation. I only observe.

I'll focus on the positive, and beautiful aspects of internet friendship, and dedicate today's entries to those that went ahead this year. Once the immediate sorrow, hurt and loss has worn away, let's remember their faces, for as much as I could find portraits.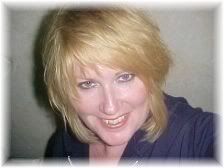 Kim

Lahoma
Barbara
Jim


Penny