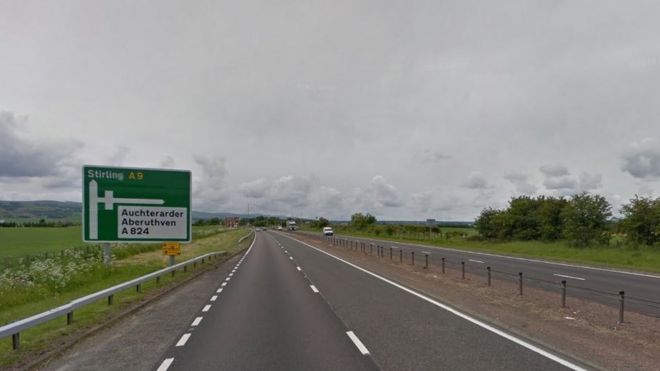 This is the arterial route through the Scottish Highlands, linking Inverness to Perth over a 110 miles. Perth, at the southern end of the Highlands is 60 miles from both Glasgow and Edinburgh. The A9 is an accident blackspot across its entire length for a variety of reasons. First of all, it is mainly single carriageway, with some stretches of dual carriageway. These occur where the road circles the few towns and villages along its length. Many people overtake all slower vehicles on these stretches, but when they hit the single carriageway sections, still try to overtake. Dangerously so.
The second reason is monotony. North of Pitlochry, there are dozens of miles of empty moorland, with hardly a tree to break the line of sight.
The third is speed. Several people have been clocked doing well in excess of 120 mph.
Every week, accidents happen, and frequently with fatal results. Sometimes the cause is not known, like in the case of a solicitor who collided with a bus last summer, for no apparent reason.
The road should be dual carriageway all the way from Perth to Inverness. It costs quite a bit of money to make this happen. However, it looks very unlikely in the short term.